Interest and demand for flexible electronics continues to skyrocket among industries and consumers alike. From stretchable electronics for medical sensors to consumer electronic wearables and heated apparel, the flexible electronics market is expected to surpass $61 billion by 2030, according to some reports.
While the technology exists to produce products like heated garments, significant challenges remain in the manufacturing process. Today's conventional heated shirts, for example, require wires, which get brittle over time and aren't friendly to washing machines. They also must be produced using rigid circuit boards because the wires have to be soldered onto material that won't melt under the heat of the soldering process. Those rigid circuit boards further reduce the wearer's comfort.
Fortunately, this technology is about to become as obsolete as rotary phones and floppy disks, thanks to a new design approach in which, we're excited to report, DuraTech is playing a key role to develop.
Let's take a look:
The traditional design approach, upended.
Traditionally, designers of heated apparel have approached the challenge of integrating electronics into clothing from the perspective of what was available to the electronics engineer, which was usually a device to be mounted into a computer or some industrial controller. The design has been bulky, clunky, never meant to get wet and never flowed like a fabric or a human body. Consequently, most heated clothing is, currently, largely utilitarian, lacking style, grace and design elegance.
Then, enter ACI Materials, which creates conductive inks, adhesives, pastes and specialty coatings for high technology companies. ACI has invented technology that allows functional printers to eliminate wires and rigid circuit boards to create a new generation of heated clothing and medical wearables. The company's proprietary "Stretchable Conformable Printed Heater System" is specifically meant to bend and stretch like a seasoned yoga student. The company's system is composed of:
Stretchable Tuneable Resistive Inks and Stretchable Dielectric Barrier Inks
Stretchable film that has hot melt adhesive already attached to it (co-extruded)
Connectors that are not made of metal and are just as flexible as the heater itself.
A flexible interconnection "raceway" that connects the heaters together.
A triad thin film distribution manifold that connects the battery to the heaters via the raceway.
ACI's system is fully integrated and includes the industry's only hot melt strain relief cable guide system for the raceway so that the interconnections stay in place and are strain relieved in several areas within the garment along the path from the heater to the battery. This is key because no other supplier making heated clothing provides any sort of strain relief for wiring within the lining of their garments. They simply expect the integrator to move it out of the way when they're sewing the fabric. However, without strain relief, it's not uncommon to drive a sewing needle through an insulator on a wire.
DuraTech is honored to be chosen by ACI Materials to develop and produce at scale the industry-disrupting strain relief elements for ACI Wearables. Our process includes running the wire and locking it down with the tap of a hot iron, as shown below.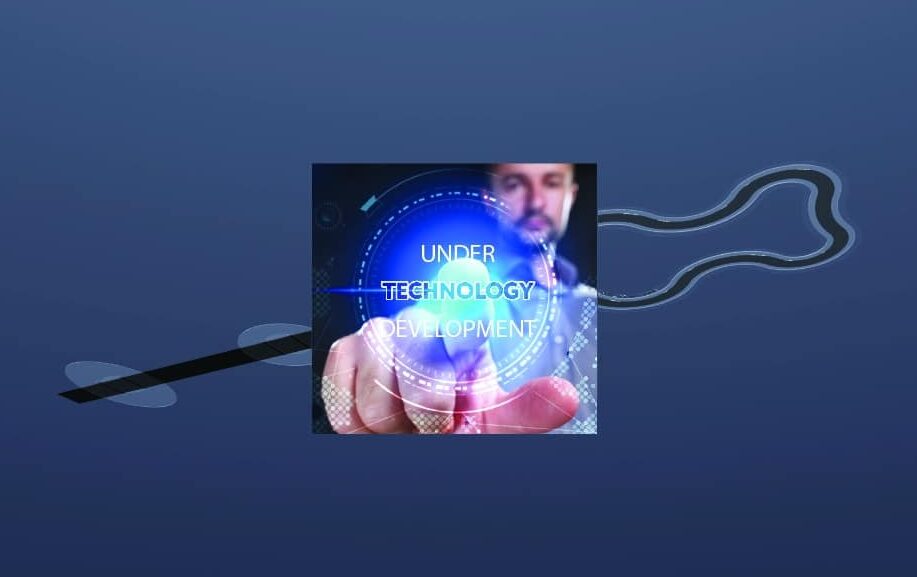 It's also important to note that we cut the strain relief sections from the waste portion of the sheets that the heaters are printed on, thereby making the manufacturing process more environmentally sustainable.
We're working toward game-changing products.
Working with ACI and its patented technology, DuraTech recently produced our first flexible heater.
What makes this little heater unique? First, ­­the printed barrier coating that protects it in your washer has fully passed cytotoxicity testing used by the FDA for approving medical products for direct human skin contact and can be easily stretched significantly without changing the dynamics of the thermal event. Next, you don't need to worry about any of your ACI wearables brand garments getting wet because that barrier coating means it's washable and is designed to survive a washing machine. Third, it's powered by very small amounts of DC voltage and so requires only a small, rechargeable battery.
What's more, this heater enables DuraTech to begin designing flexible heaters for any number of industry and consumer applications such as:
Medical wearables. For example: knee braces so physical therapy patients can warm their joints, thereby increasing blood flow and strength before exercising.
Heating pads. Because the heater's waterproof, the inside of a pad can be sprayed to generate therapeutic moist heat.
Geriatric support products such as ultra-thin blankets to keep patients warm.
Heated socks specifically for diabetics to aid in blood circulation.
Advanced medical sensors. The stretchable ink technology that enables these heaters can also perform as sensors to monitor a patient's vitals such as heart rate, blood pressure and brain signals. Imagine wearing a shirt that measures your vitals all day, providing your doctor with hours of data, rather than the minutes- or seconds-long snapshot they get during an office exam.
Cavitated inks make what seems impossible, possible.
Wondering what the secret sauce is that makes this new design approach possible? It's the inks. ACI developed functional silver inks through a process called cavitation, which creates inks with unparalleled dispersion of micron and submicron particles. The process involves the controlled formation of vacuum bubbles within the material, and then fracturing the vacuum bubbles, resulting in the release of energy. This energy is released in liquid microjets and shock waves, creating ultimate dispersion of the product mix.
Cavitation also makes possible the ultra-fine dispersion of carbon nano materials. This matters in the manufacturing of stretchable fixed-resistance heaters. To consistently print a trace with a target resistance, functional fillers, including carbon, must be fully dispersed. If they aren't, the shearing forces of screen printing can continue to disperse carbon fillers during the print run, which can result in a change in the resistance of each print over the course of the run. Through cavitation, carbon is fully dispersed before it ever goes on the screen, resulting in consistently even output temperatures from fixed resistance heaters, even in print runs of thousands of heaters. *
ACI's specially formulated flexible Alchemy inks enable solderability of silver-based, additively manufactured printed circuits. Applying the ink to a substrate such as PET, which is thin, flat and flexible, enables new applications in flexible, wearable technology.
Want to learn more?
DuraTech has a well-earned reputation for working collaboratively with design engineers from numerous industries to develop new products, along with proven methods to manufacture them at scale. Our technical experts are with you through the entire process including designing, printing, planning, producing, packaging, controlling inventory, purchasing new products and more.
To learn more about the exciting new technology of flexible heaters and explore how we can work together to develop new products that meet your customers' growing demands, visit us or call (608) 781-2570 or 1-800-451-9503.
* To learn more about cavitated inks and other advancements in printed electronics, we suggest reading this recently published TechBlick article.