We create innovative human machine interface (HMI) solutions for many industries with our In-Mold Structural Electronics® (IMSE) manufacturing technology. Known as the perfect union of form and function, IMSE fully integrates printed, conductive inks with In-Mold Decorating (IMD) to create a complete HMI solution in a single part. Sometimes referred to as in-mold electronics (IME), IMSE solutions simplify and accelerate product assembly. IMSE parts are lighter, more resistant to damage, simplify the bill of materials and ultimately reduce total cost of ownership. IMSE solutions represent proven processes and technology in a different form, creating significant benefits for manufacturers across industries.
Custom IMSE manufacturing capabilities
DuraTech can deliver fully customized IMSE solutions to meet nearly any need. Our IMSE manufacturing capabilities  allow us to incorporate various types of LED lights, buttons and controls, finishes and a wide range of colors for a unique user experience. Our IMSE capabilities allow us to create cost-effective, durable components that are ready to flow into full-scale production.
If you are considering IMSE for your next product, it is important to work with our experts from the beginning. This will allow enough time for testing and validation to ensure an efficient manufacturing process. Our production experts will work to understand your application requirements and validate your design compatibility with IMSE.
Illumination
IMSE enables multiple styles of illumination for a superior user experience. Choose between single color or RGB in static and dynamic implementations from LEDs, all integrated within the 3D IMSE structure. Applications include localized icon backlighting, light lines showing control levels, and large area decorative ambient illumination.
Advanced IMSE technology and processes
DuraTech is proud to partner with TactoTek, a deep tech company that develops and promotes IMSE with over 170 granted patents around the world. Our partnership gives us access to TactoTek's advanced technology and processes, allowing us to enhance our IMSE offerings and provide manufacturers with more electronic functionality. Together, our capabilities enable new integrations while optimizing cost and manufacturability of IMSE for many diverse applications.
Ebook: A Manufacturer's Guide to In-Mold Structural Electronics
Known as the perfect union of form and function, IMSE integrates printed, conductive inks with In-Mold Decorating (IMD). It produces a single finished product that requires a fraction of the space of conventional electronics and eliminates the need for a printed circuit board (PCB).
DuraTech creates one of the first in-mold electronics (IME) products in the U.S.
When engineers at Watlow® wanted to improve durability for an industrial controller, they turned to DuraTech. Together, they pioneered a truly innovative solution, creating one of the first in-mold electronics products manufactured in the United States.
What makes a good candidate for in-mold structural electronics?
In-mold structural electronics (IMSE) is the combination of a printed graphic, printed electronic traces and injection molding. The end product is a functional, durable part. Determine if IMSE is the right fit for your business by reading our case study.
Featured Product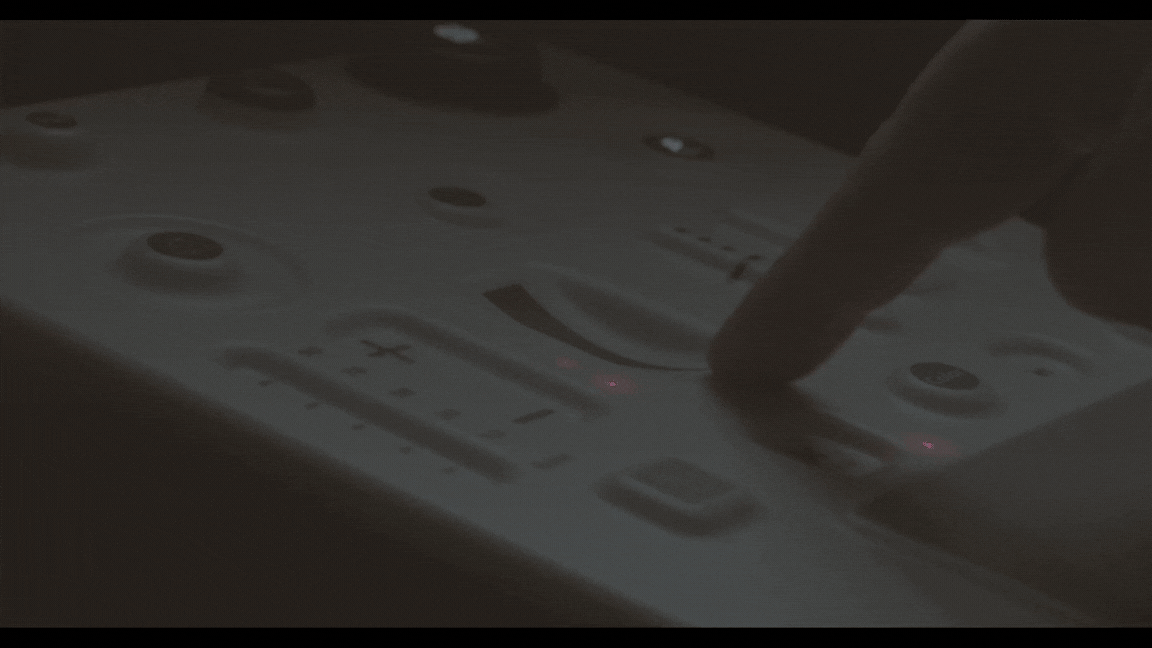 Options for Buttons, Sliders and Haptics
IMSE applications and benefits
Common IMSE applications:
Because of the unique benefits and cost savings they provide, IMSE solutions are used across industries for a wide variety of product types. Some of the top industries that utilize IMSE solutions in their products include:

IMSE materials
We customize all IMSE solutions to fit your unique application needs, which includes using the optimal materials for product performance, cost savings and manufacturing efficiency. Commonly used IMSE materials include:
Why choose DuraTech Industries
Manufacturers choose DuraTech for custom in-mold structural electronics solutions because we have the knowledge, experience and technical skill to create outstanding products with every production run. We live and breathe custom graphics solutions and use our passion to enhance our customers' products and operations. Our materials science expertise and global reach provide exceptional value and help accelerate the product development process.
Ultimately, manufacturers choose DuraTech because they trust us to provide great products, a great experience and to deliver projects with unbeatable customer service.